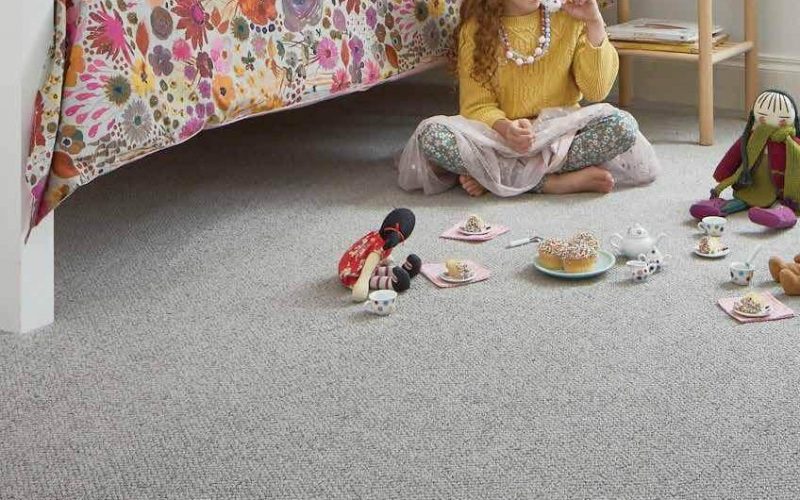 Rendering a house is a tiring job that everyone has to do or wants to succeed in. When a cottage, studio, and workplace in Dubai, UAE are furnished with a great prototype black and grey chunks but yet peeks incomplete, or something is missing. So what to do then here comes gray carpets in Dubai, but from where to buy carpets for your grey walls and black effects that will fit best to your scenery. Then visit the best flooring company in Dubai and UAE and choose the best selection for your interior.
Light & Dark Grey Carpets By Hala Furniture
Hala Furniture proposes you the versatility of comfort to elect and grab grey carpets that fit in all to sustain and establish the best décor of your home, working place, or an indoor area that you might be fixed to spend some time in personally. We offer the best availability and durability at reasonable rates in the United Arab Emirates. Here at Hala Furniture, we are the best carpet dealer in Dubai that provides services at your doorstep for supplying and fixing the carpets. Our delighted clients claim us the best carpet company in Dubai. You can find grey carpet designs such as pattern, striped, geometric, textured, checked, and zigzag in Thick or thin carpet form. You can get the best quality flooring at a cheap price.
Moreover, We offer our trusted clients instant services and gives a vast collection of gray carpet according to texture. We ensure that that collection you will never find all over Dubai and UAE except our company.
Grey Carpets For Indoor and Outdoor Uses
Whether it is the outdoor or indoor area of your house or workplace décor, furnishing is acquired to impress the visitor or a guest. When a visitor comes to your place, then your outdoor impression is all that will make him/her think about the indoor furnishing and décor.  For outdoor flooring, everyone picks the best quality and best-suited carpet as it must be in rough and tough use and is the impression that will have an impact on the visitor's mind about indoor and your living style and standard. So, Hala Furniture assures the best grey carpets for indoor and outdoor places. Choose the best one and feel comfortable with our products and services.
Dirt Repeller – The Best Feature
Suppose you are looking for gray carpet flooring for your bedroom, living room, office, dining room, children's room, Berber, gym, or club. We all have the best collection for your place. Moreover, we give that idea for indoor and outdoor interiors with grey carpets varieties that become an eye-catching scene for everyone. The grey color handles dirt and stain easily because it absorbs the dirt and does not show its dirt and stain. It will give you some relaxation for your daily basis maintenance routine or cleaning work. Gray carpets will take 2-3 days for cleaning.
Why Hala Furniture for Grey Carpets?
Maximum Available Shades
In gray carpet, the best color selection for bedrooms looks elegant. If you want, select modern grey, neutral grey, fuzzy grey, diamond, space, cool, shiny, and medium gray color shades. If you are looking for gray carpet for your living room or sitting room and acquire versatile characteristics in one place, that is, it must be good in style. Then don't worry about it; We will be the only best that yank you will crave to get on in UAE. You can select according to your room interior, such as white walls and grey carpet living room looks excellent in contrast. If you are looking for carpets in gray color for the industrial, front room, studio, and outdoor decor in different shapes like a round, square, pentagon, and hexagon rugs in UAE and Dubai, then the only company that can assist with the versatility of grey shade at a cheap price.
Hala Furniture offers you tints and options that are shades of grey that might help hide dust and stain easily.  This also works great in high-traffic areas such as office galleries, restaurants, hotels, etc., and goes for a long time without any daily cleanliness needs. The following shades of the gray carpet we offer with excellent service: light, dark, silver, black and white, soft, pale, slate, mid, dove, warm, ash, steel, glitter, smoky, graphite, stone, and charcoal grey carpets. That is a huge range and not easy to select, but according to your decorations of room and wall colors, you can easily find the best grey carpet.
Variety of Options
When the dining area and lounge room are equipped with white mixed with yellow color walls and curtains, and black and grey furniture, the only color of the dining carpet choice will be a grey color. Hala Furniture offers fluffy grey carpets and fuzzy grey carpets under your dining to give you comfort while you are dining with your special guests. If your dining is round, then we provide round grey carpets with patterns and without patterns and versatile color options.
Best Competitive Prices
We are providing the best flooring products in high quality at a reasonable price. Our all demanding products are available in different price ranges according to the type and quality. Our top challenging products of carpet flooring nowadays are wool, furry, boat, waffle, speckled, and fleck types in grey color. That all is different in size and price. We offer modern grey carpets for your home interior design to look stylish and luxurious with these types. You can select according to your place contrasts like a wall-to-wall grey carpet to look elegant.